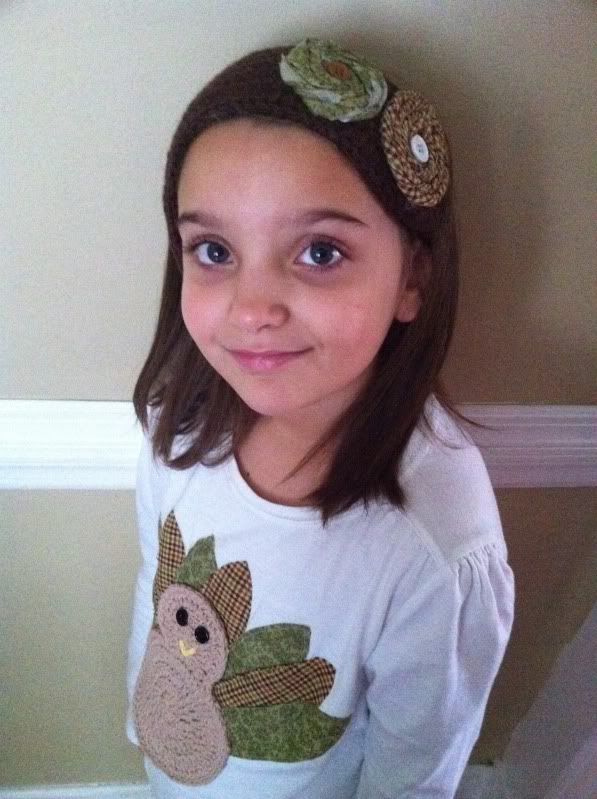 We have hosted Thanksgiving here in the 'burgh for the last three years. Greg always has to work, and usually over-nights the week of Thanksgiving so it was always easier (and it's nice to have everyone here) than trying to get home.
This year, however, Greg only had to work an 8 hour shift ON Thanksgiving...so we thought we would make it. I didn't bake anything this year because all I had to take home was Sweet Potatoes, and we were planning on being home for days so we tried to empty the fridge before we went....
So, on Thanksgiving our fridge was bare and our tummies were hungry. We did NOT end up going home because two out of three of our kiddos had a slight fever and horrible cough. We call it a "junky" cough in this house. So what did we do?
We snacked all day...don't ask Fionn what his snack of choice is though...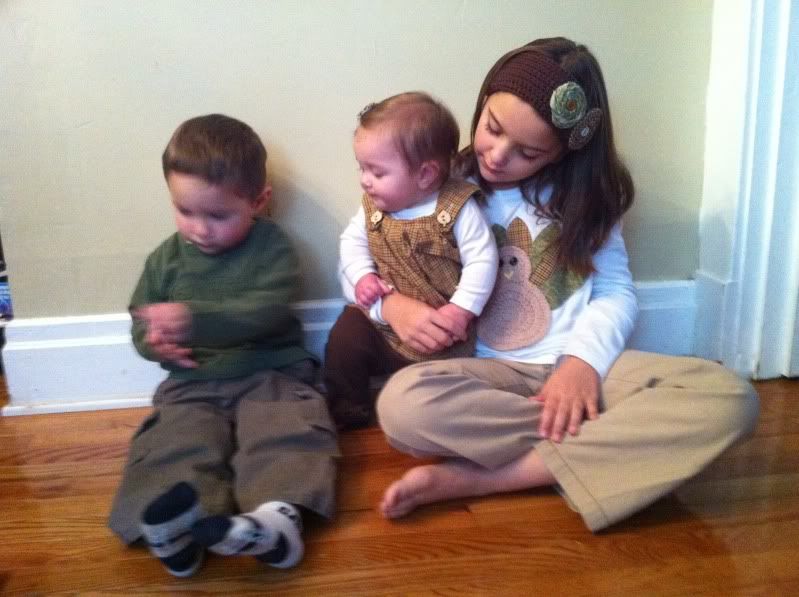 let's just say he had an endless supply all day...
I wanted to do something special for Cate for her first Thanksgiving, so I went and found some great fabric, a great pattern and made her a little jumper. Usually you wouldn't need the pants with it, but it was chilly in the house, so we went with the pants!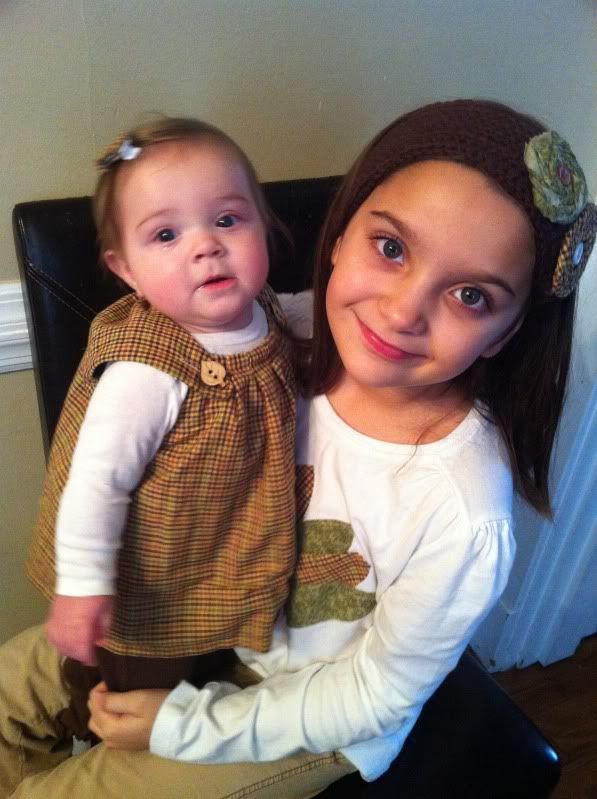 So that our big girl wouldn't feel left out I made her a matching shirt out of left over fabric and a matching headband. She and Cate looked SO cute!!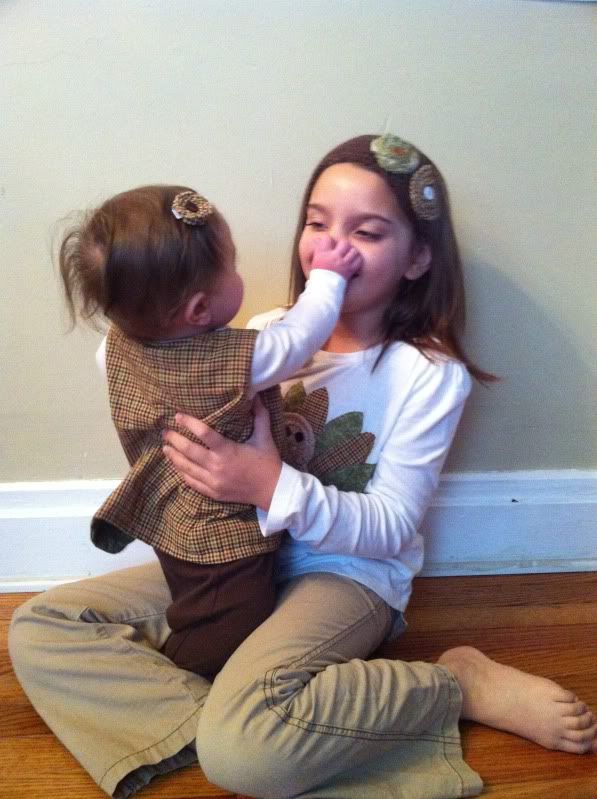 Cate suddenly has a thing for noses, and ears, but she's cute so she gets away with it!!
Maggie was pretty bummed about not going home, so once daddy got home we ran out to Wal-mart since they were open to get some groceries to try and save Thanksgiving for her.
Instead we found out Cracker Barrel is OPEN on Thanksgiving!! I was so excited I practically did a happy dance. I thought there was no way it was going to be busy, but people we had to wait HALF AN HOUR for a table!! I was beyond shocked. There were people EVERYWHERE!
Maggie and I ordered their Thanksgiving Day special, so at least we got Turkey...the one thing Maggie was upset about....she ordered Apple Sauce and there was none of Aunt Shelli's secret spice to go on it. She knows it's just Cinnamon but still calls it that.
It just goes to show you that it's the little things that mean the most. We're so blessed to have such a great family, and hope this is the ONLY year we'll ever have to be away from them on Thanksgiving!