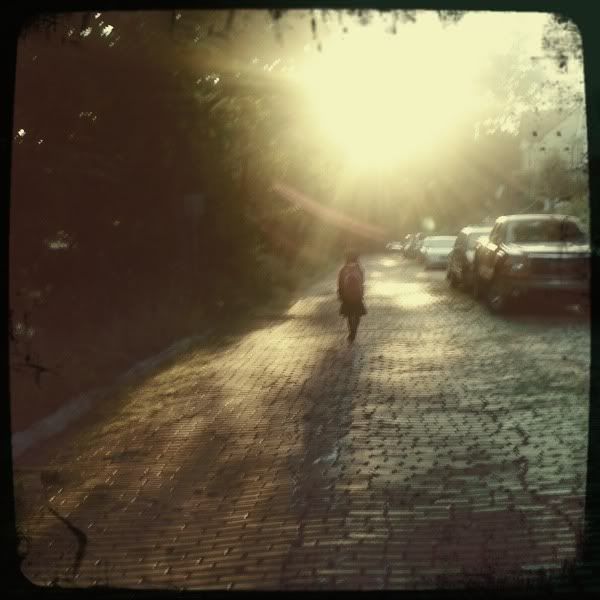 Can you believe Maggie is in SECOND grade? I can't, honestly I can't. When Fionn was born we joked around that when Maggie started THIRD grade, Fionn would go to pre-school. That seemed impossible to imagine. Now it's not. It's less than a year away. YIKES. And then it will just be Cate and I, who herself, will no longer be a baby. DOUBLE YIKES! I can only imagine how gray I'll be then!!!
Before we get ahead of ourselves, I need to step back and enjoy the NOW of life. Maggie seems to be growing weekly and sadly she's looking more and more like a little lady than the babe she was not that long ago!
Here are a few shots from last week (and today)
These are all a series of photos from the last week, the ones with the beret were taken today(her first whole day of school) The jumper shots with the headband are all the first day, and the shorts are from last Friday. Her first trip to the bus. Yes, I'm a dork and stalk my daughter with the camera for just about the whole first week. She tolerates it well, unless we're IN the school. Then she refuses to look at the camera until I give up and go away! I of course, leave, so I don't look like a stalker mom who has issues with letting go. I think Kindergarten did me in when I could no longer see INTO her classroom to see what she was doing. For the last two years she's up on the 2nd floor of her school, so I've not even had a choice to try to spy. BUT next year Fionn starts, so the cycle can start all over. I'm sure Maggie will just be happy to have some of the attention diverted off of her!
More posts soon from FL I promise. With school, Maggie's birthday, Cate teething, and all of us coming down with a head cold it's been a CRAZY week since we got home!