To tell you that Maggie is OBSESSED with American Girls is an understatement....
I mean catalog under the pillow, two dolls in her bed, paper dolls and books on her nightstand, and a Christmas list in her drawer that gets ammended weekly...
What can I say, we ALL indulge her and we can't wait to see her face THIS Christmas morning.
(I'm also confident that she's not going to be reading this post anytime soon so feel safe posting that little tidbit here.)
It's going to be Legend-ARY for her!
She got her first AG doll, her bitty baby "Tasha" for Christmas 2 years ago.
Then for her birthday last year, this HUGE surprise came in the mail...

Things have spiraled out.of.control (in a good way) since then.

She ripped me a page out of her catalog and sent it with me with her "order" when I went on my mommy trip to Chicago last year! What's a mommy to do, but go and get her what she wants!
As one of her Christmas presents last year we went to the American Girl Fashion Show presented by the Junior League and I thought her eyes were going to pop out of her head! She LOVED it.
So much in fact that I kept tabs and after we got back from FL in August we surprised her and let her go to the model search for this year's show.
I know this pic was posted below but this is her and Carissa after we left the model search!
We got word that she was chosen in early October and started getting ready for the show...
We went to the meeting and found out she was going to be Josefina! She was THRILLED
(once I explained that if she wasn't thrilled with what she got, we could let another girl have the honor)
so needless to say she was THRILLED. We went to final dress rehearsal...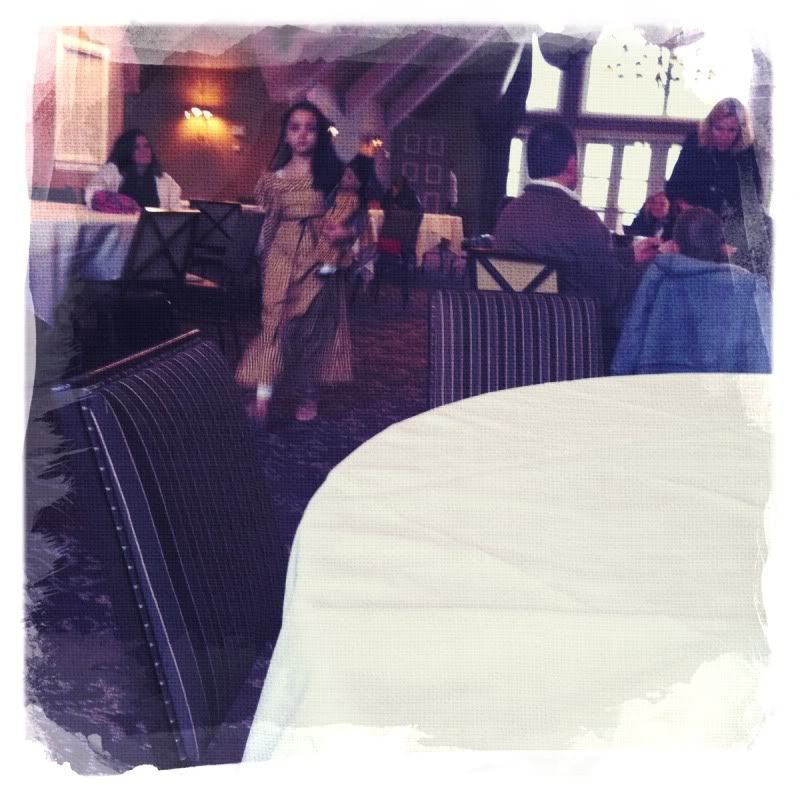 and my BIG girl was not nervous at all, as a matter of fact she ROCKED it...
ONLY one more week to go until her big runway debut!
Stay tuned for her day as Josefina Montoya!