**Disclaimer**this post brought to you today by Cate, who thinks 4am is a GREAT time to play, lol
Today we embarked on our first family
roadtrip
. Since we drive back and forth to Erie all the time, we knew our kids do pretty well in the truck, so we weren't really worried. Besides, ummm, i would like to be a kid again now. DVD players were NOT an option when I had to go on roadtrips as a kid!
We are now safely in our hotel room, it only took us 8 hours to get here with all the bathroom breaks we had to make. Cate even did really well, she slept pretty much the entire trip (as did Fionn)
It was a beautiful day for a drive, we thought we'd get here and go hop in the pool, but just as we got here just as a storm did as well. Instead we waited it out and then went and found some yummy dinner.
The only thing so far that has been annoying about our trip is the roads here. You cannot turn left anywhere, there are HUGE medians or fences down the middle of the streets, and you have to go through these "jug handle" turns to go left and backtrack. We've got it figured out now, but wow...talk about annoying.
So here is day 1. I'm playing with the I-phone for this trip, doing a fun documentation with my camera for the everyday things. I'm loving how it's turning out so far!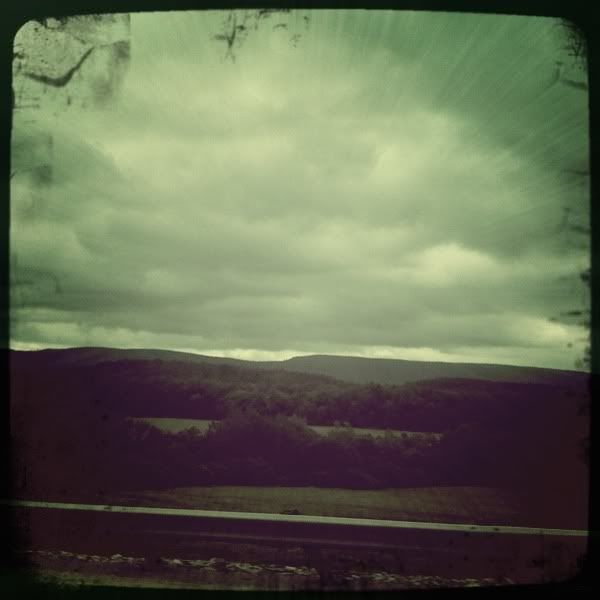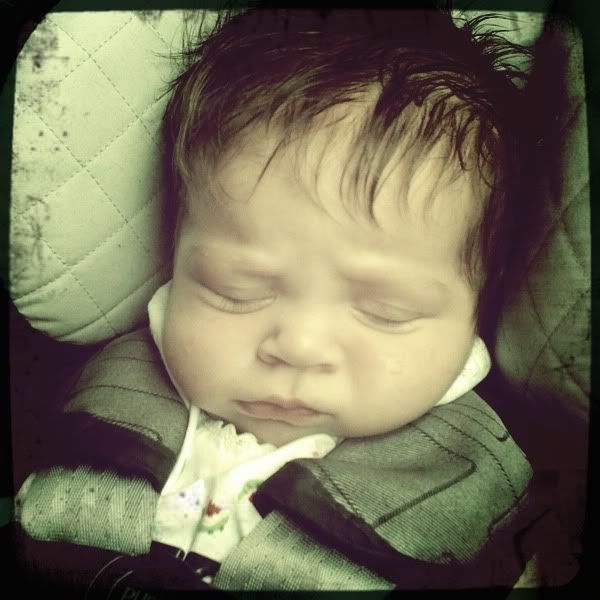 Tomorrow it's off to Sesame Place and I'm sure the smiles will continue. It's mostly water rides, and water play areas so Fionn is going to be in his GLORY.