I'm so SO sorry at my lack of posts this Spring. It seems every time I sit down to write something up, I get pulled away from the computer! I never make it back and honestly if I mashed everything I've already written together you'd get this post anyway.
First off, it's only TWO weeks until our princess's FIRST birthday!! YIKES, where did the year go?? It seems impossible that it was a year ago that we posted her first pictures, showing her off to the world! She's NOT a baby anymore. Almost ready to walk, drinking from a sippy cup now, telling the world just what she thinks of it. She found her voice, and it's LOUD and shrill. But we love her anyway! Especially when she's sleeping like this: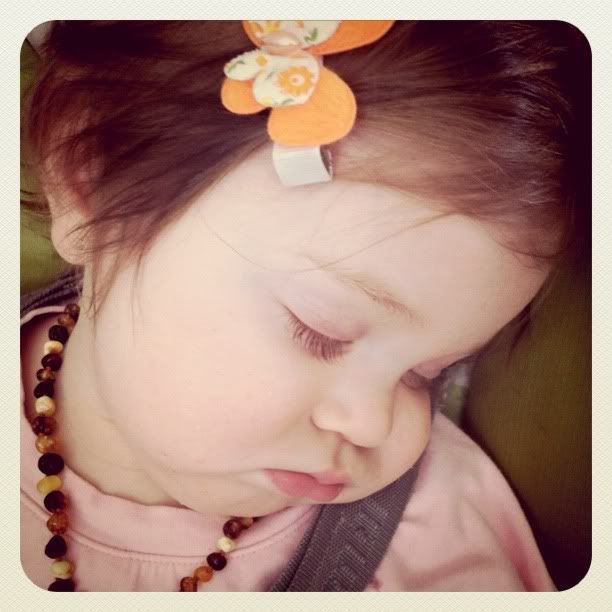 It doesn't seem that the princess is going to get a party ON her birthday though...we're going to be slightly busy that weekend...prepping to move into our NEW HOUSE! Yep, NEW HOUSE!!!!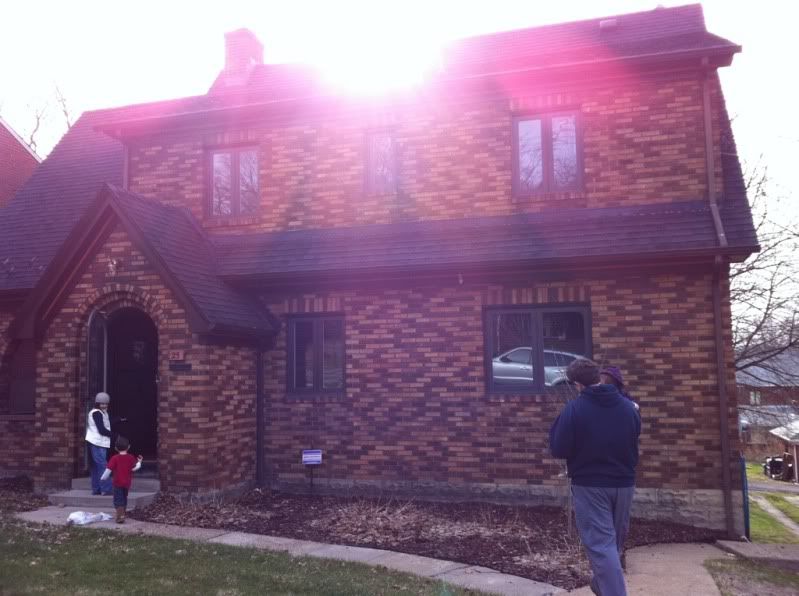 This was on our second visit to our new house, we've now been there a number of times. Our closing date (so far) is the 29th OF THIS MONTH! It has a backyard, and OFF STREET parking. Sorry for the caps, but in Pittsburgh, THAT is big news!!
and this...one of my favorite features: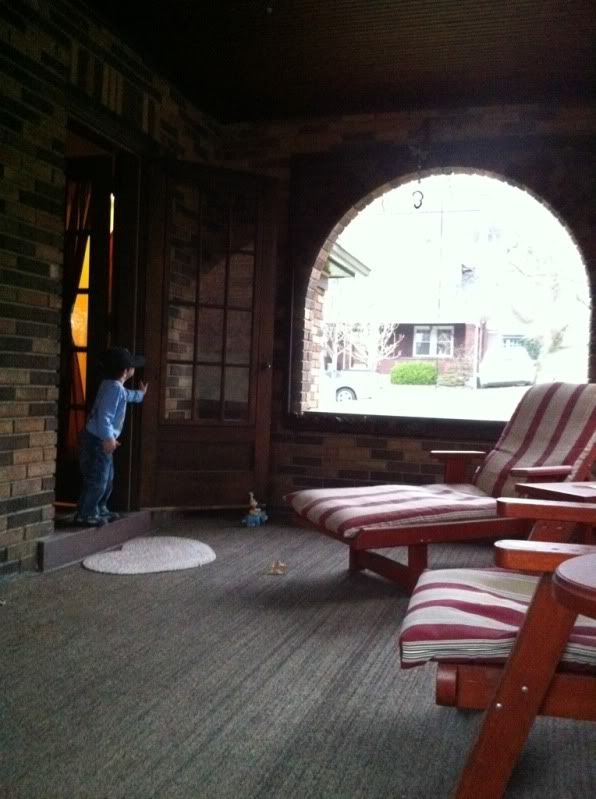 or this: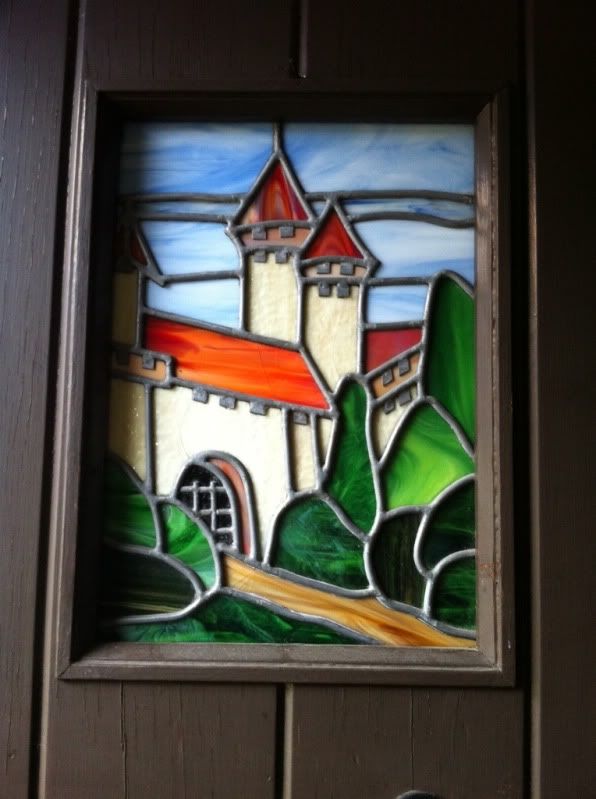 yeah, it has a ROUND wooden front door with this awesome window!
We are in love with this house! Yes, if we wanted to go a little further out i'm sure we could have gotten a bigger, newer house with a larger yard...but that's not us. We love being just minutes from downtown and all the bustle of the city. But, we're still considered suburbs and the street we're moving to has lots of other families on it!
Best part about it, it's 3 blocks away(but down the hill and around the bend) so the kiddos can still go to their school and we can now get a pool pass for them to swim with their friends in the summer! It's amazing the difference that 1/2 mile makes!
so that's what's new with us...and we'll write more soon!!